FLORIDA FALL SIGNATURE SHOWCASE
The Florida Fall Signature Showcase is another in the Signature Showcase Series. This event in South Florida is hosted and managed by Fastpitch Headquarters and LDI Sports Consulting. The managing personnel of our two organizations have almost 3 decades of experience in running reputable tournaments and recruiting events. Our goal is to make the Fall Signature Showcase a phenomenal event for your team.
This tournament will be held on September 20 - 22, 2013 at North Collier Regional Park in Naples, Florida which is located on the Southwest Coast of Florida on the Gulf of Mexico.

North Collier Regional Park is a beautiful 5 field park with large dugouts, covered grandstand-style bleachers, concession, lots of parking, a fabulous children's playground and a water park, and 200 foot fencing.

This tournament will attract an elite group of 16u and 18u teams. The format is pool play, and each team will be guaranteed 5 games, weather permitting.
The Naples/Marco Island area on Florida's Paradise Coast is a great vacation destination as well as a phenomenal sports area. Facilities are beautiful, hotels are plentiful and reasonable, and there is lots to do. The Florida Everglades are nearby as are the most beautiful beaches in the world. For more information about the area, click on Paradise Coast.
To find more information about the Naples area and to find restaurants and things to do, please go to Yahoo! Local - Naples FL.
TOURNAMENT FEATURES:


All games at one location
5 game guaranteed, weather permitting.
1 hour and 40 minute games
Situation play in select innings
Optional extended play for all games to maximize exposure
FPDatabase online player profiles
Old fashioned customer service with high tech innovation
As college coaches are submitting RSVPs, see a list of Attending College Coaches.
This Signature Showcase event will benefit 2 major charities, the "Susan G Komen for the Cure" Breast Cancer Research Foundation and Michele Smith's "Softball for Hearts" Foundation, as well as an international grassroots group, the Aruba Little League Softball program. In lieu of tournament t-shirt sales, we will be soliciting donations for breast cancer research, and donations of at least $20 will receive a softball-themed "Bring Home a Cure" t-shirt. We also will offer a raffle to benefit the Michele Smith "Softball for Hearts" foundation. 100% of the proceeds will go to the charities. We also will be collecting good condition, used equipment (bats, gloves, catchers gear, helmets) that will be shipped to the Aruba Little League Softball program to benefit the kids of Aruba.
If you have any questions at all, please do not hesitate to call Patti Shotwell at 954-540-7850 (cell). You can also email Patti at patsho@fastpitchheadquarters.com.
Click Here to Enter
Florida Fall Signature Showcase
LOCATION

North Collier Regional Park, Naples, Florida, on the Southwest Coast of Florida on the Gulf of Mexico. Directions Available Here.

DATE

September 20 - 22, 2013. Teams that can play on Friday will get 6 games in the showcase.

ATTENDING TEAMS

Attending teams will be grouped and the groups will be posted HERE as soon as all teams are selected. We will only accept 20 teams.

FORMAT

Five or six pool games. 5 games guaranteed, weather permitting. Games are a full 1 hr 40 minutes. Teams that can play on Friday will get 6 games. Otherwise, you will play 3 games on Saturday and 2 games on Sunday.

GAME SCHEDULE

Game schedule will be posted HERE once it is completed around 2 weeks prior to the event. Games will start on Saturday morning and end on Sunday afternoon.

ENTRY FEE

$630 per team. If you pay by check, you get a $30 discount. Umpires and balls are included. Deposit of $100 is due immediately upon entry, and final payment is due 30 days prior to event.

If you prefer to pay the $630 by credit card, please contact Patti for information on how to do this through Paypal.

MAIL TO:

Mail your entry fee, payable to Fastpitch Headquarters, to: Fastpitch Headquarters, 11801 NW 7th Street, Plantation, FL 33325. Be sure to include team name, contact information, and tournament name.

HOUSING INFO

For all out-of-area teams, you MUST book your rooms at one of the hotels listed through our Housing Authority. They have great rates at local hotels near the parks. ALL NON-LOCAL TEAMS ARE REQUIRED TO USE THIS HOUSING SERVICE. There is no charge for this service.

CLICK HERE TO SEE LIST AND TO BOOK HOTELS

For additional information on hotel availability or options please call 800-560-9946 or email sports@athletesinparadise.com.

Also please tell your team's parents and fans to use this service too for their hotel needs to get the best rates in the area. All hotels are in nice areas, and they support our efforts to bring college coaches to the tournament.

RULES & TOURNAMENT INFO

Our Tournament Rules & Information have been posted. Get cancellation and refund information and learn more about aspects of the tournament.

TOURNAMENT CONTACTS

Contact Patti Shotwell at patsho@fastpitchheadquarters.com via email with tournament questions or call her at 954-540-7850 (cell).

COMMENTS

Communications with teams will be conducted via email and FPAlerts text messaging system. All teams must sign up for the FREE FPAlerts service. Click HERE for more information on FPAlerts.
Return to Top of Page
PARTICIPATING TEAMS
TOURNAMENT GAME SCHEDULE
COLLEGES & UNIVERSITIES ATTENDING

If you are a college coach who is planning on attending and your school is not listed, please contact Patti Shotwell at 954-540-7850 (cell) so we can make sure that we have a Showcase Book available for you.

The following schools have officially submitted their RSVP for this event.



Return to Top of Page
TOURNAMENT RULES AND INFORMATION

The information below just refers to a portion of the tournament rules.
For a print-ready pdf of the complete rules, click Complete Tournament Rules.
All teams must check-in at the Tournament Desk prior to their first game.
1. You must submit a lineup card at the beginning of the game to the plate umpire and to the other team.
2. The team listed first on the schedule will have the 1st base dugout. You will not have to change dugouts if you have back-to-back games.
3. Home team will be determined by coin toss at the beginning of the game.
4. Please clean up your dugout when you leave so it is ready for the next team. Please do not leave any trash.
5. During the games, situation play will be used in designated innings. Teams will be advised of the inning situations before the tournament.
6. All teams must sign up for the FPAlerts text messaging service.
7. Cancellation Policy - Once you are accepted in the tournament, if you cancel and we are unable to fill your spot, you will have a 100% cancellation fee. If we are able to fill your spot, then you will have a $100 cancellation fee.
8. Teams must be sanctioned with ______.
9. All games will start on-time, not early. Games are 1 hour and 40 minutes long, and will drop dead at 1 hour 40 minutes but finish the player's at bat. If 7 innings end before time expires, official scoring ends, but teams can continue playing until time runs out under our "Extended Play" feature.
10. Awards - bracket winners will receive the distinctive Signature Showcase Champion T-shirts.
11. Hotel Requirement - All out of area teams are required to use one of the listed hotels. If you are using alternative housing, you will be required to pay a housing fee.
12. Player Profiles - each team should designate one person on their staff to submit the player profile information for all players using the FPDatabase service. You will receive additional information regarding this requirement with the deadlines for compliance.
Return to Top of Page
DIRECTIONS TO THE PARK
For a print-ready pdf of the directions, go to Info for Teams in the left navigation menu.
The address of the park for GPS purposes is 15000 Livingston Road, Naples FL 34119.

FROM THE NORTH: Take I-75 south to exit 111, Immokalee Road. Turn right (west) on Immokalee Road, and go to Livingston Road. Turn left (south) on Livingston Road. The park is on the left, follow the signs.

FROM THE SOUTH: Take I-75 north to exit 107, Pine Ridge Road. Turn left (west) on Pine Ridge Road, and go to Livingston Road. Turn right (north) on Livingston Road. After you pass Vanderbilt Beach Road, the park will be on the right, follow the signs.

IF FLYING TO THE TOURNAMENT, the nearest airport is Southwest Florida International Airport which is 20 minutes north. Alternate airport is Fort Lauderdale International Airport, which is an easy 90 minutes east.

Return to Top of Page
SIGN UP TO RECEIVE TOURNAMENT FPALERTS

ALL team coaches MUST register their email addresses and their cell phone numbers in order to receive text/email communications during the tournament. We will not be able to make individual phone calls when we have last minute or late game changes due to weather or team cancellation. We will only be using this service. We highly encourage all teams to have their players and their parents register for this service as it will facilitate quick communications.
To sign up:
Go to http://fastpitch.ealert.com and click on "Subscribe". You will see "Signature Showcases" listed under "Tournaments". Select this group and then input your email address and your cell phone number as an email address. If you have more than 2 addresses, you will need to subscribe additional times. You can register as many email addresses and cell phone numbers as you want.
Cell phone numbers MUST be entered as an email address. There is a link to instructions on the page on how to convert your cell phone number to an email address. This is really easy to do. Make sure that you do not put the "dash" between numbers.
Once you register an address, you will receive a confirmation message that you MUST reply to in order to activate your address. If you do not receive the confirmation message within a few minutes, you did not enter your address properly so try again.
To unsubscribe:
If you no longer want to receive FPAlert texts or emails, you can easily unsubscribe by going to http://fastpitch.ealert.com and click on "Unsubscribe". You then type in your email address or your cell number as an email address, and when it displays you can unsubscribe.
If you have any problems or questions, please contact Patti Shotwell at 954-540-7850.
For a print-ready pdf of the instructions, go to FPAlerts Instructions.
Return to Top of Page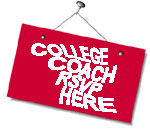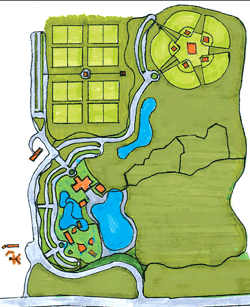 Our FPHQ Charities